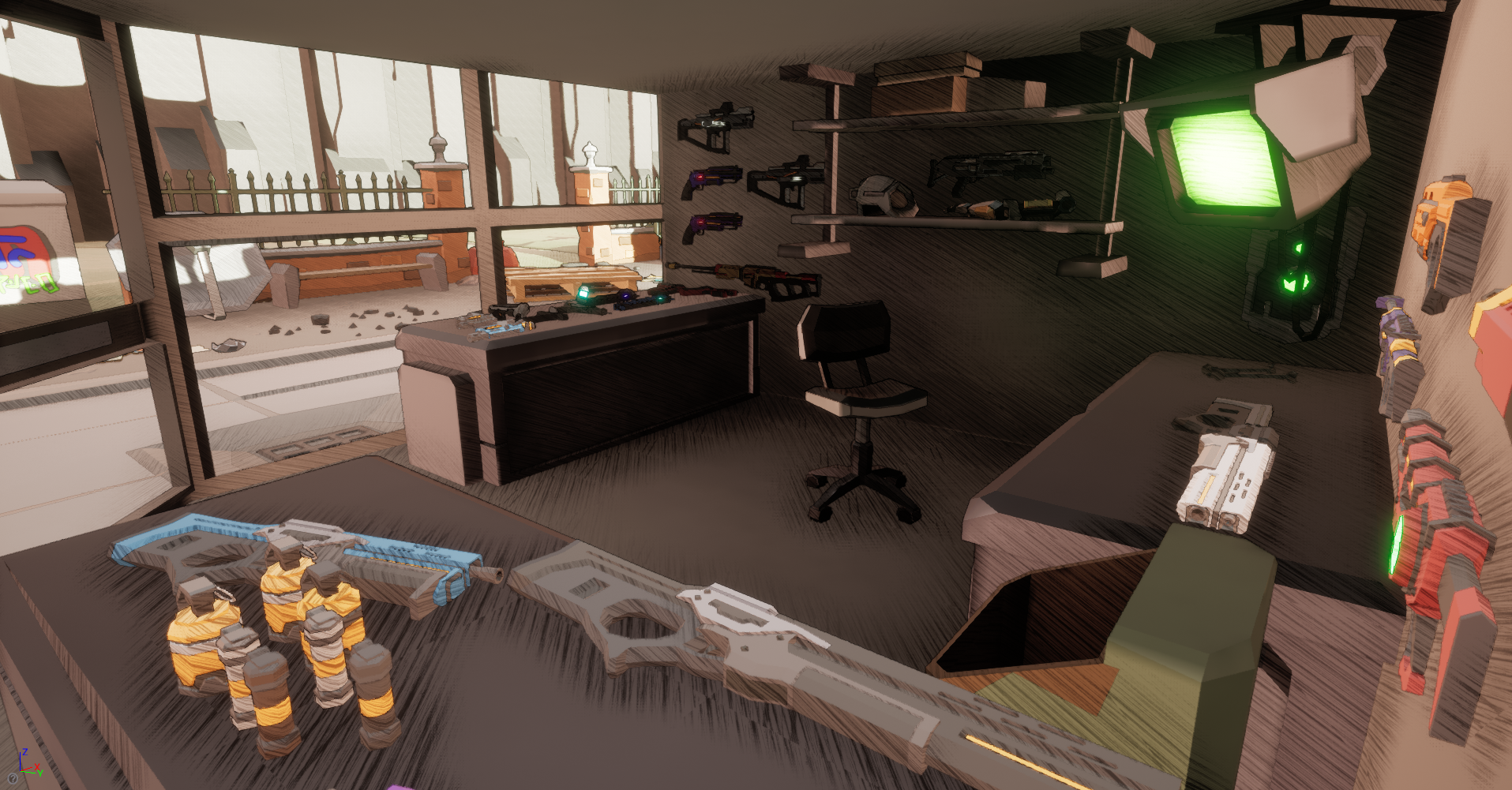 Play the current version : ShootOut
Hello everyone !
Squad/Team Management
Squad is defined as your partners in the field, Team is defined as the pool of buddies you lead be it in your squad or at your HQ.
Today I solidified the Squad System. Improving AI response and added a dedicated window for Squad Mamnagement in the GameMenu (Esc/Gamepad Special Left). There you can:
Release : send the bot back to your starting spawning point. In the future there will be requirement to access this: you will need a HeadQuarter, a certain Rank in Leadership and a bot Rank 2+.
revoke: fire the bot forever
Select a weapon for the bot to use. This will also be restricted in the future.
Skill & advancement
Introducing the base of the skill system. There are a total of 6 skills, 2 for each categories which are : Physical, Mental and Spiritual.
FireArms will improve your personal ability to use these weapons and unlocks them.
CloseCombat, same as above
Science for the use of biological and chemical tools such as poisons, heal, crowd control…
Technic for the use of high technology tools such as drones, terminal hacking, Hitech weapons…
Speech will help you seduce, bribe, threaten and bargain.
Leadership will be needed to grow a large and healthy crowd to help you.
Journal
I began to work on a journal to display your advancement in the story, it is dispayed here and also on the MainMenu.
+
A good part of this week was working on the UI. I cleaned it a lot, and made it as flexible as I could to be able to beautify it later.
You'll notice the new Icons in place of texts in the Hud.
Please leave feedback, impressions, bug reports, streamed session, kind words! It is really appreciated, usefull and encouraging!
It is mandatory to delete any previous SaveGame, sorry for the trouble.
I made change in the Save System adding new variables, deleting others ect. This will be usual in this early phase, sorry again.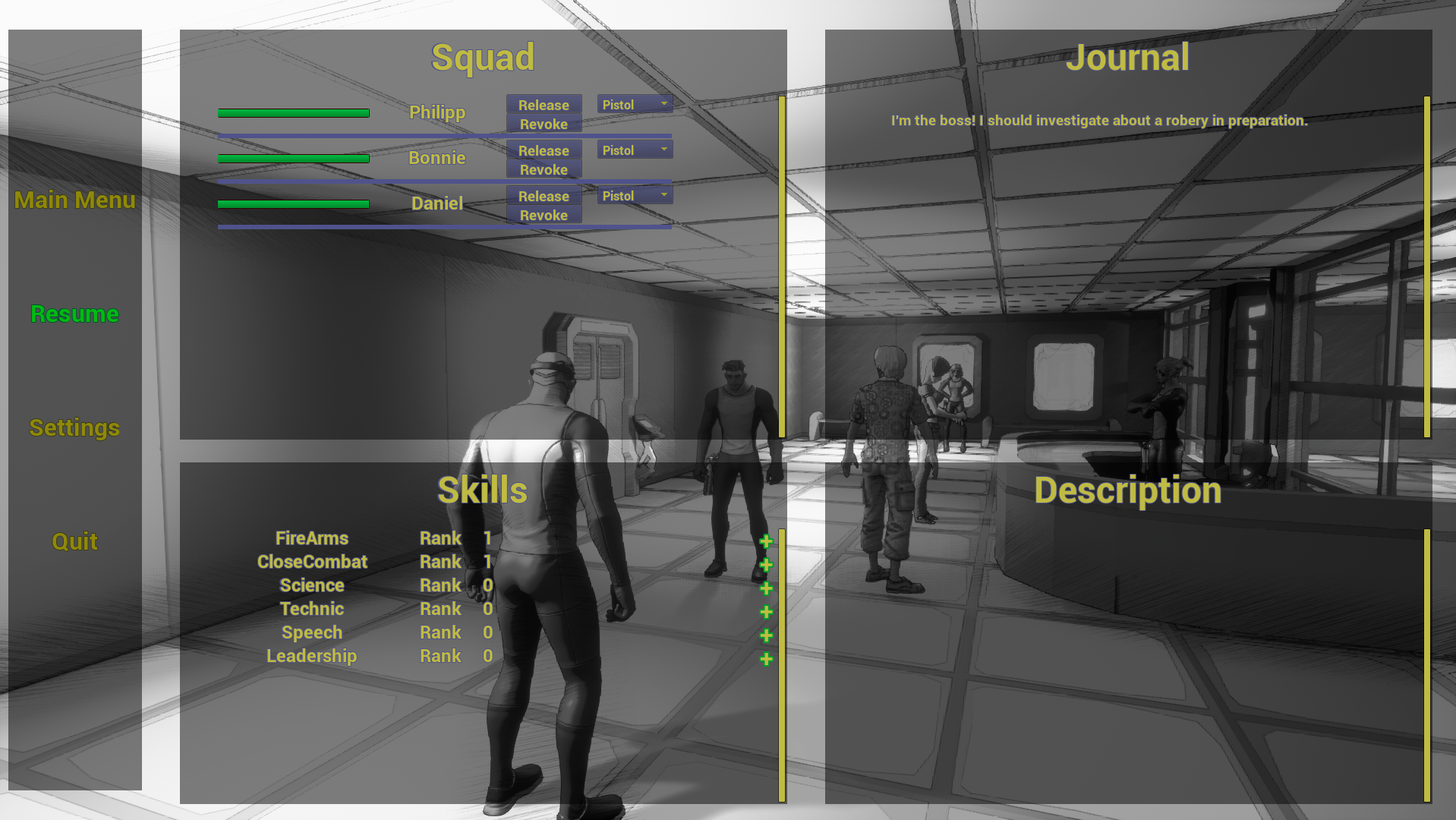 Thx for reading 🙂
Play the current version : ShootOut